QZ3NB—1300 Drilling mud pump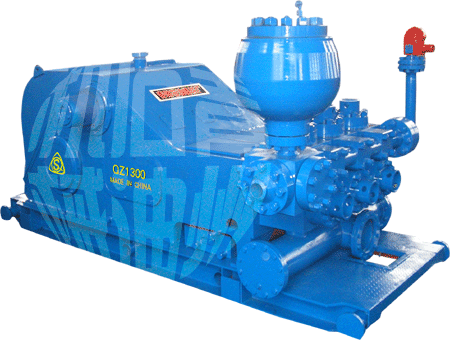 QZ3NB-1300 drilling mud pump is the pump that the Qingzhou petroleum machinery factory research to manufacture. Design characteristics is an optimization parameter, increased the stroke properly, lowered the speed reasonably, improved the suction capability of the pump, prolonged the service life of wearing parts The pump used for oil-field and other industrial and mining establishments; Used for the drill, well workover and transport the liquid media;Mainly installed on 25-45 rig.
The series pump produces according to SY5138 of the petroleum industry standard strictly, and carry through factory's experiment according to the standard
QZ3NB—1300 Drilling mud pump technical parameter

Based on 90% mechanical efficiency and 100% volumetric efficiency.